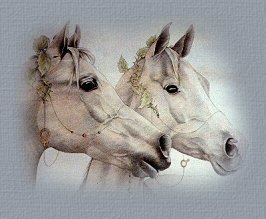 Memory Box
The lid was rusted shut,
Sitting in the corner of my closet
For so very long.
I finally opened the memory box,
Everything was leaking out.
It was time to take each one out,
And hold them in my hands.
First, was Mom's purse,
I could still smell her perfume,
Timeless, on that flowered handkerchief,
And on her brush and comb.
Her unpaid electric bill, June, 25, 1975.
Her diary from highschool, stories of her
first love.
Put them all back in, each and every one.
My lovers watch, still ticking off the years.
Looked at his pictures, and remembered his
laugh, and touch.
Wonder if he ever thinks of me.
Memories too precious to throw away, back in
they go.
Out came the divorce papers.
As ugly today, as they were then.
Thinking, I've been divorced longer then I was married.
Can't tear them up now, couldn't do it then.
Holding my first granddaughters little pink dress,
She died the day she was born.
But fought such a battle, so like her Grandmother,
Stubborn even then.
Kept bringing out the memories,
Children's school report cards, sports,
Wedding, birth announcements.
Stuffed them all back in.
Shuffled through the pictures of me, graduation,
Wedding, first baby, last baby, fat, thin.
Keeping all of them.
Brochures of remembered trips, vacations,
In happy times, NY, Arizona, Florida, Canada,
Can't part with them.
Memory box is just as full, but served its purpose
for today,
Made this rainy afternoon, very special and bright,
All these memories are tucked away.
Memory box, is full to the brim,
Oh, I'm sure they will leak out again.
One more time, I'll take them out, and yes,
Just put them all back in again.
The memory box.
(c) DKD
11-22-03. Used with permission
You can read more of her poetry here